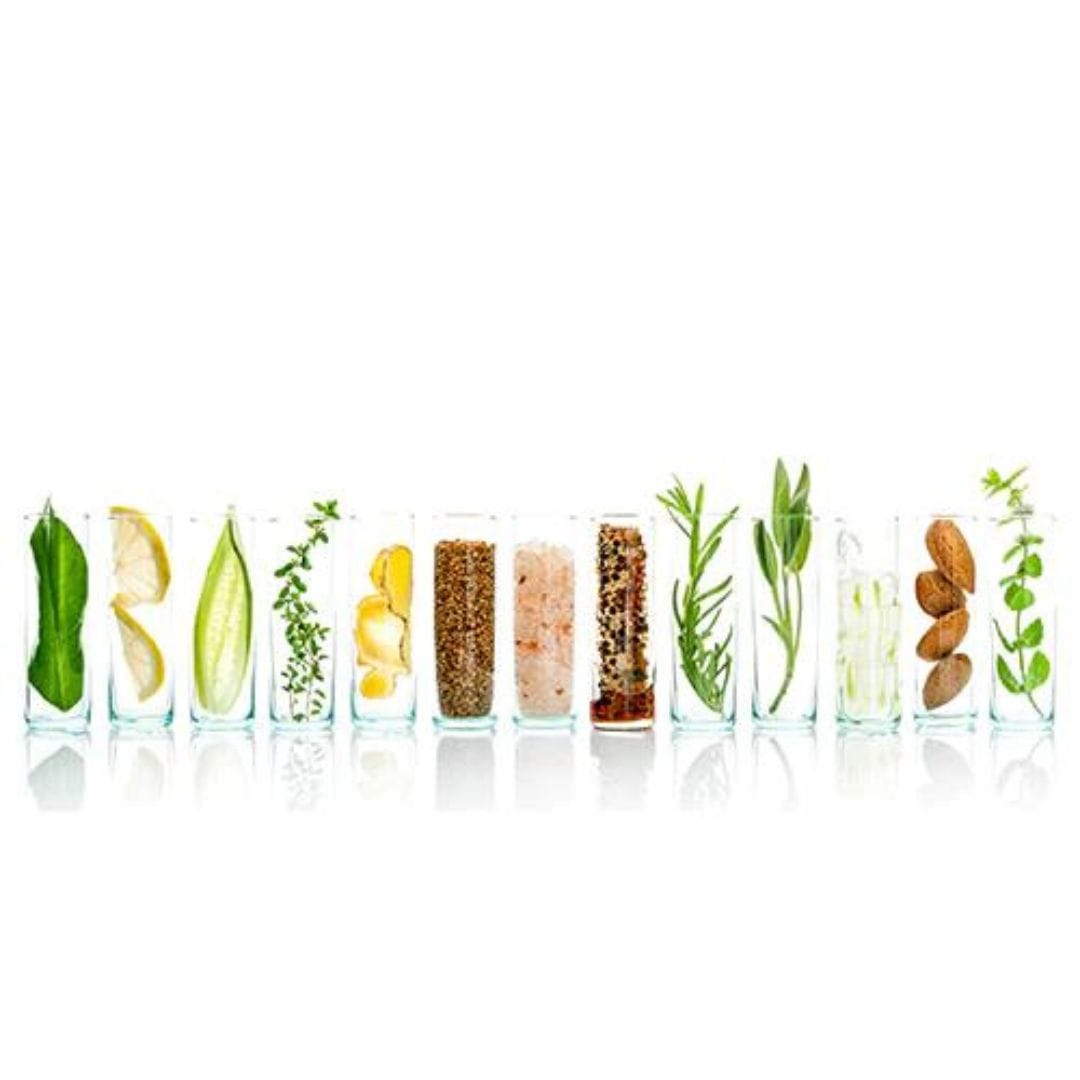 Single Ingredient Supplements
---
Single Ingredient Supplements are medicine made out entirely based on one sole ingredient. We offer our customers with these kinds of supplements made out of natural ingredients of their choice which have all the qualities of health beneficiary.
| | | |
| --- | --- | --- |
| Key Ingredient | Dosage Form | Description |
| Ashwagandha/ Indian Ginseng | Capsules/Tablets | As per Ayurvedic texts, Ashwagandha helps in rejuvenating mind and body. It creates a healthy balance between the nervous system and the immune system. |
| Amla/ Indian Gooseberry | Capsules/Tablets | 'Indian Gooseberry' is considered as the richest natural source of Anti-oxidant. It acts as a strong immunity builder and restores energy. |
| Arjuna | Capsules/Tablets | Arjuna Tree Bark acts as a Cardioprotector. It helps in maintaining healthy blood pressure, lowering of blood lipid levels and maintaining healthy heart functioning. |
| Bael/ Indian Wood Apple | Capsules/Tablets | Also known as 'Indian Wood Apple'. Bael helps in maintaining a healthy digestive system. It helps in controlling Diarrhoea, reducing gastric ulcers and preventing constipation. |
| Brahmi | Capsules/Tablets | Brahmi helps in maintaining mental alertness. It helps to promote mental health, improve memory and prevent age-related memory problems. |
| Lasuna/ Garlic | Capsules/ Tablets | Garlic aids in regulating cholesterol. It helps in lowering the blood lipid levels. |
| Sunthi/Ginger | Capsules/Tablets | Ginger helps in relieving nausea, motion sickness, and gastric discomfort. It aids in maintaining healthy digestion |
| Karela/Bitter gourd | Capsules/Tablets | Karela helps in reducing high sugar levels. It also aids in blood purification. |
| Neem/ Indian Margosa | Capsules/Tablets | Neem has anti-fungal and anti-bacterial properties that help in fighting acne-growth. It also acts as a blood purifier. |
| Tulsi/Basil | Capsules/Tablets | Tulsi promotes optimum respiratory support. It's antimicrobial and anti-inflammatory properties are useful in reducing respiratory tract infections. |
| Shatavari | Capsules/Tablets | Shatavari is used as a female reproductive tonic and hormone balancer. It helps in overcoming fatigue and promotes mental and physical health. It also promotes lactation in nursing mothers. |
| Shallaki/ Boswellia serrata | Capsules/Tablets | Shallaki is used mainly for aiding in arthritis and muscular pains. It is also used as a natural anti-inflammatory agent. |
| Triphala | Capsules/Tablets | Triphala helps in relieving constipation. It supports normal bowel movement and aids in detoxification of bowels. |
| Vasaka /Adhatoda vasica | Capsules/Tablets | Vasaka helps in maintaining a healthy respiratory system. It is useful in soothing bronchial inflammation and relieving chest congestion. |
| Moringa/Moringa oleifera | Capsules/Tablets | Moringa is considered as Indian superfood for thousands of years. It is a rich source of anti-oxidant which improves overall health. It also possesses anti-inflammatory action. |
| Dalchini/ Cinnamon | Capsules/Tablets | Cinnamon manages blood sugar level. It is also helpful in improving metabolism and relieving joint pains. |
| Hoodia gordonii | Capsules/Tablets | Also knowns as Bushman's hat which is grown in South Africa and Namibia. It has natural properties which help in modulating appetite, burn fat and energize your body. |
| Spirulina | Capsules/Tablets | Spirulina is a superfood (a rich source of protein) which corrects nutritional imbalance, build immunity and helps to fight against free radicals. It slows down the process of aging. Also, it maintains normal and healthy eyesight |
| Haldi/Turmeric | Capsules/Tablets | Turmeric acts a natural anti-oxidant. It is used as an anti-inflammatory and also helps in joint health. |
1. Are herbal products effective?
Yes, herbal products are considered effective. Herbal products are often overlooked, but there are many advantages to using them. Herbs and herbal products have been used for thousands of years all over the world for good reason: they have been shown to have positive effects on health without posing any significant risks.
According to the World Health Organization, around 80% of people still rely on traditional therapies, the majority of which are plant-based, as their primary source of health care.
2. How soon can I expect to notice the benefits of these products?

Herbs contain a wide variety of naturally occurring compounds. Some herbs' health benefits are felt almost immediately, while those of others are more gradual.
3. How do I know how much to use?
Each product comes with instructions on what is the suggested dosage. Kindly refer on the pack. You can also consult your physician for more information.
4. Are the products tested?
Yes, our products are tested in our in-house laboratory and at a third-party Independent Laboratory (Accredited by NABL). We only use natural herbal standardized ingredients that are tested for efficacy and quality.
5. Does these products have any side-effects?
No, our products don't have any side-effects. These products are made using 100% natural standardized ingredients that are tested for efficacy and quality.
6. Can I get products private label/contract manufacture in my own label?

Yes. We are one of the top Contract Development and Manufacturing Organisation (CDMO) located in Noida, India. We have a global presence in 32 countries so far with 150+ registered products such as herbal capsules, tablets, syrups, gels, creams, syrups, balms, eye drops, nasal drops etc. We manufacture products for major B2B pharmaceutical companies, retailers and other international marketing companies who can easily get their products customised from us under their own brand name.
7. What all certifications we have?
On our website's Accreditations page, you can see a list of all of our certificates. The link is https://accreditation.suryaherbal.com/

8. What are the shipping charges?
We charge flat ₹70 (COD ₹100) for all shipments across India. Free shipping on all orders above ₹500. For international shipping charges, please email us at exports@suryaherbal.com